Links of Interest
Video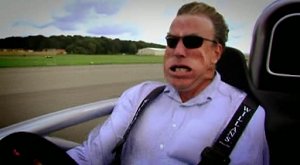 "The" Top Gear Review (high qual) - if you haven't already seen this video, now is the time.
Jay Leno's Garage - Video & thoughts on his Atom.
Popular Mechanics article, 3/2008.
Discovery / Science Channel - Ariel Atom video.
Clip from Project Gotham Racing video game. Yes, the Atom is in it.
Ariel Atom Meets the USA video.
Mr. Woollery's Tour of Brammo Motorsports video. See how this car is made.
How Much Fun Can an Atom Be? video. Nice power slides.
Video of dragstrip run.
Zero-to-100 timing video.
Information / Reviews
Review by Car Magazine Online - has some character to it.
Ariel Atom Website - TMI AutoTech, North American manufacturer.
Wikipedia entry for the Atom, Wikipedia entry for Ariel (great detail on history)
Ariel Atom Owners Club - Information, merchandise, and an outstanding forum.
HowStuffWorks.com - How the Ariel Atom works. Great info on layout and fabrication/construction.
Autocar's 0-100-0 mph rankings (2007)
WindingRoad.com's Speed-per-Dollar chart
Photos
Winding Road Magazine - Outstanding photography on Flickr.
Ariel Atom website (gallery section).
Automobile Magazine - Ariel Atom review wallpaper section.